Pre-production on new Alien film will start next week
Pinned Topic
5,423 Views
8 Replies
Add A Reply
Forum Topic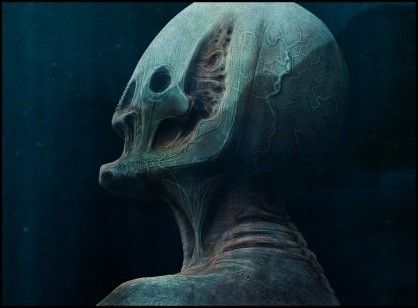 Ovomorph
Member
40 XP
Mar-05-2015 6:57 AM
Sigourney Weaver, Neill Blomkamp Tease 'Alien' Follow-up
Also, Sigourney Weaver officially confirmed that she will star in the upcoming film:
*After teasing his ideal Alien sequel on Instagram earlier this year, director Neill Blomkamp was finally given the opportunity to direct a brand new installment in the Alien franchise, and it looks like Sigourney Weaver has signed on to reprise her iconic role.
Weaver and Blomkamp, who both walked the red carpet at the New York premiere of their upcoming sci-fi collaboration Chappie, stopped to talk to ET's Jason Dundas, and they both teased the long-awaited project.
When asked about whether or not she was coming back to reprise her role as alien-fighting badass Ellen Ripley, Weaver said she would be retuning.
"There are two factors [Neill Blomkamp] needs: Ripley and the Aliens," Weaver said.
Blomkamp, who directed Chappie and is best known for helming the Oscar-nominated sci-fi epic District 9, confirmed her participation as well.
"She'll be in the cast," Blomkamp said. "She is the Alien franchise, to me, so yeah."
Blomkamp also confirmed that he will begin pre-production on his Alien sequel as early as next week.*
8 Responses to Pre-production on new Alien film will start next week
Add A Reply