If you could do it all over again, would you read spoilers prior to seeing movie
431 Views
14 Replies
Add A Reply
Ovomorph
Member
67 XP
Jun-03-2012 12:32 PM
ToTo all my friends who have seen the movie and those who have not yet seen the film, but read spoilers such as in wikipedia and on this forum. Knowing what you know now, would you have read the spoilers prior to viewing the movie, or gone in blind and deal with the film as it unravels in real time? Do you believe it is detrimental to go in knowing about intimate details of the movie, or beneficial, being that you might have time to reflect on the film in real time as it is happening? I would love to hear pro's and con's of viewing spoilers prior to watching the movie as it seems many do want to rewatch the movie for reasons as varied as it felt to rushed and you had to keep up, or trying to deal with scenes in your head as they unfolded, and maybe missing something that is possibly significant at the time. Any regrets from reading spoilers prior to viewing or might they have enhanced your experience based on the fact that there are so many varied interpretations of what is unfolding on screen?
14 Responses to If you could do it all over again, would you read spoilers prior to seeing movie
Ovomorph
Member
0 XP
Jun-03-2012 12:40 PM
No chance. I've learnt my lesson with this one. Though, to be honest, the trailers gave far too much away. I'd love to experience this film again - knowing NOTHING about it. John [url=http://alienage11.com]alienage11.com[/url]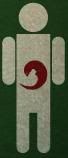 Ovomorph
Member
0 XP
Jun-03-2012 12:46 PM
Have been avoiding the spoilers thus far. Would have liked less info from trailers. During Dark Knight build up I went to as much info / viewing as I could. Was hooked on Viral. But I still enjoyed movie and did not know about Harvey's death until I saw the Film. Have Avoided most of the web sites this time with TDKR. So I know little going in this time - also lack of viral has helped. Back to Prometheus, seeing all the negative threads is sad - having spent over a year following Prometheus here and other sites. My next venture will be Fury Road. Hopefully waiting for this Remake will be worth it.
Ovomorph
Member
0 XP
Jun-03-2012 12:51 PM
You've actually saved me a rant!!! I will not be reading any more posts until I have seen the film - I just find that what I know and what I am anticipating is so far removed from those who expected a direct sequel - which this was never going to be - that it's now really annoying me. I feel I can't state anything here as I have not experienced the movie yet and to declare my expectation will only lead to being told where others feel it will fail me. I am sick of reading about failures to link this with Alien and I feel like starting a debate about how well Alien was linked to its sequel Aliens!! And with a sequel there has to be a direct link, with a prequel you can take it anywhere you like as long as it eventually gets there - maybe Prometheus 4 or 5 they'll get to it! So in answer to your question the trailers are fine but no I would rather debate after than read others views before.
Ovomorph
Member
0 XP
Jun-03-2012 12:52 PM
Considering that I picked up so much about the story, the fact that I still loved the film - to me - means that there was still lots to be enjoyed apart from the plot. I loved the original MATRIX movie - the concept - story etc., but on a second viewing it had nothing to offer but FX and dull wooden characters.
Ovomorph
Member
0 XP
Jun-03-2012 1:17 PM
Haven't seen the film yet..I view the site mostly on my phone so I get the mobile site which cuts down 90% of content visible..didn't read responses here, just scrolled fast down...thread titles I just ignore, post mostly on non related content topics...publicity exposure limited to first few trailers, David and Shaw videos, a few print interviews....why anyone would want to ruin the film seeing content out of context is beyond me...congrats, you got exactly what you wanted and deserve...less.....4 days to go
Ovomorph
Member
0 XP
Jun-03-2012 1:31 PM
Came back for a bit of a coda here..if you believe you know the whole story now, you don't...there will of course be a sequel, the story was always planned from the beginning as a 2 part package. Some will learn next time, others never learn...simple like that.
Ovomorph
Member
67 XP
Jun-03-2012 1:53 PM
I've got this bad habit of reading novelizations of movies to understand the backstory of characters so I have a grasp of what is going on in the movie. Some movies have such abstract concepts and ideas or complex characters that I enjoy knowing the why's and motivation of an alien species, android or human character. I saw alien first and then read allan Dean Fosters book to understand some of the story such as the derelict craft, spacejockey, lifecycles, etc. If a movie is like Jacobs Laddr, Memento or Inception I feel it won't hurt to wiki it because of the varied theories on the movie from different people, and kinda trying to figure out who's speculations seems to make the most sense as I watch the film. Maybe Prometheus is more simplistic and it would behoove me to grab some popcorn, diet coke, and just watch the action.
Ovomorph
Member
0 XP
Jun-03-2012 2:11 PM
I want to be surprised, I want new images, stories fresh in their original format that I will likely never see again..I want that experience that cannot ever be duplicated again....thats precious to me, that sense of discovery...that's what its all about. I don't want anyone taking that away from me...least of all myself. I can understand that thirst, yeah, but I can wait a little....not going to hurt, makes it better.
Ovomorph
Member
0 XP
Jun-03-2012 2:12 PM
Ovomorph
Member
67 XP
Jun-03-2012 2:28 PM
II guess I'd better err on the side of caution and show some restraint! It will be me and 8 friends in the theater, and they are becoming obsessed with the movie due to my neglecting them in my nonstop perusal of this site, trailers, and talking of Prometheus finally being released. Some of these guys are younger and think AVP or Aliens was the 1st movie in this genre. AlienAge11, Red Hood, Spoony, and the one and only Forever War thanks for saving me from myself! I'll go in whith no expectations and sit back and enjoy (or not) the ride!
Ovomorph
Member
0 XP
Jun-03-2012 3:55 PM
I actually avoided all things Prometheus bar the trailer for 2 years so went in expecting a direct prequel which I now know this is not But when I first learned of this film it was known as "untitled alien prequel" so naturally when I saw the trailer my mind went into overdrive thinking this movie was something it's not leaving me feeling cheated and disappointed I since watched it again and it has grown on me and it is a good movie but having some more info would have benefitted me I suppose when it comes to spoilers etc it's about finding the right balance in this day and age I think a movie like this with a ready made fan base would have definetly benefitted from a universal release
Ovomorph
Member
0 XP
Jun-03-2012 4:42 PM
Agreed mr pest...you can only hope Fox learned a lesson from the release schedule..personally I think it was a disaster and not because us Americans had to wait..it caused a lot of ill will all around...this is a community and you keep it together by treating it all the same...major fail by Fox.
Ovomorph
Member
0 XP
Jun-03-2012 6:32 PM
Watching the trailers was a drawback when watching the film. It felt like I had a mental checklist of all the key parts and no real suprises. Like all movie trailers these days they seem to show you the best bits and for some reason the climax.
Ovomorph
Member
0 XP
Jun-04-2012 6:29 AM
To me, the experience is not just the 124 minutes but the weeks/months of anticipation leading up to the viewing. Without the trailers, message boards, spoilers/alerts, discussions/debate...I don't believe the ride would have been nearly as enjoyable as it's been. T-minus 3 days and counting...
Add A Reply