We know that Ridley is going to shoot Alien Covenant in Fox Studio in Sydney, Australia and on various locations in New South Wales.
September/November, 2015

At a meeting with Foreign Affairs Minister Julie Bishop in September, legendary British filmmaker Ridley Scott encouraged a change to Australia's filmmaking incentives that could mean three Alien movies will be shot in Sydney. The government after that made a permanent increase in what is called the location offset – taking it from 16.5 per cent to a more internationally competitive rate – in the next budget. And now its like 30 per cent…!

With Fassbender arriving in mid-March (now it's changed to beginning of April), the movie will start a 16-week shooting shortly afterwards at Fox Studios and 'outside' locations.
"Scott wants to create a GREEN PLANET for the movie with help from digital effects." This is an important sentence because of this year's conference after Golden Globes… I will put video down below and explore what it could mean.
Scott said back in September:
"It needs (Alien: Covenant) monumental stuff – monumental forests, monumental rocks,". "And the rest will be in studio with some fairly formidable CGI." Scott also said that Fassbender will play two roles at least!!! He added: "If this is successful, it's already a nice flag to say let's do the next one there," he said.
So all this was last year! In January, after the Golden Globes, Ridley said that he has some more plans for shooting locations!
Ridley took questions backstage at the Golden Globes, where of course he scooped up a couple of statues for The Martian. Angela Bishop from Network Ten Australia quizzed him on Alien: Covenant and his pending shoot in her home town. But interestingly he rather pointedly also talked about New Zealand and two and a half days in a helicopter visiting New Zealand's mountain tops (tallest mountain peak, as he said), and visiting all of the south main island…

First part begins at 1:14 to 2:01
AND MAIN PART starts 4:10 to 4:28!!!!!!!

So here is a map of possible shooting destinations in New Zealand, and there is a very strong evidence that he will indeed shoot in NZ, but what remains a mystery:



Right-click to open and enlarge an image!

I certanly know that this is the location in New Zealand Ridley spoke of:
***
Aoraki / Mount Cook
The highest mountain in New Zealand.
3,724 m (12,218 ft)




Other sides of the Hooker Valley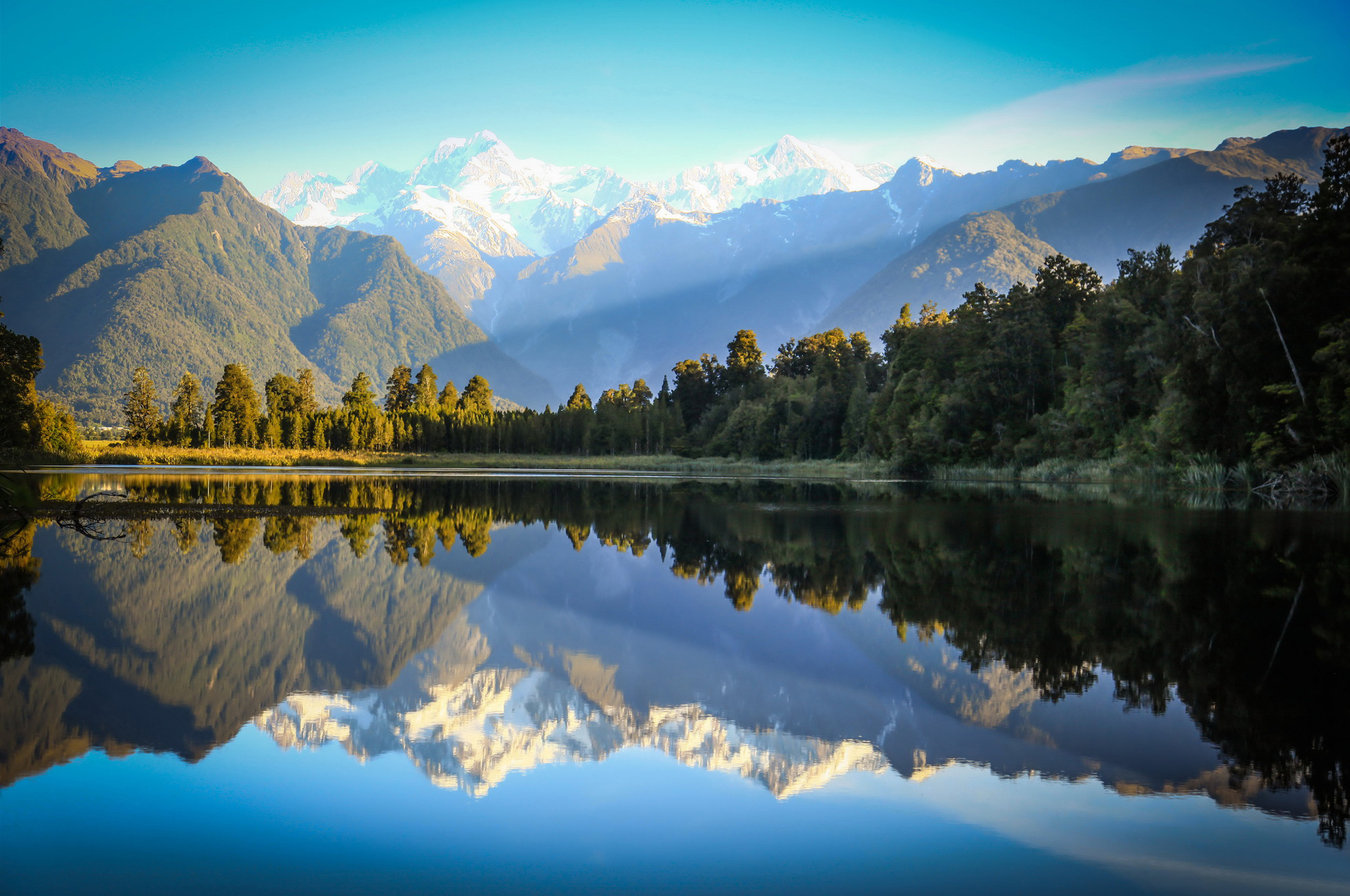 Information about this location is 100% verified! :)
So what scenes he is going to shoot there
If he choose this location?? :)
Whole Aoraki Mount Cook National Park was observed as well as the peak of the mountain. There are some preparations on New Zealand... Ridley probably have two separate teams, one in Australia and one in New Zealand and they work simultaneously...?

Another "possible" location in New Zealand could
be marvelous Fjordland National Park.

Here are some pics:


So all this fit that description of GREEN, ROCKY PLANET!
Maybe Ridley decided to reduce CGI usage, and instead 
he decided to shoot in New Zealand locations...?

What do you think?


Map of New Zealand and Australia with marked locations:



Right-click to open and enlarge an image!




If you're a fan of Alien / Prometheus and would like to discuss Alien: Covenant and its upcoming sequel with other like-minded fans, be sure to join in our Alien: Covenant forum! Ranked the #1 Prometheus forum back in 2012 and reigning as the web's top Alien: Covenant fan site, it's a great place to discuss the upcoming Prometheus sequels, dissect details from every trailer and engage with other fans just like you.
Written by Enoch333
Published on 2016-02-15 10:44:44
The future of Alien
The Alien franchise is taking a dramatic turn at 20th Century Studios, now owned by Disney. Currently there are two major Alien projects in development - a new Alien TV series by Noah Hawley and a new, stand-alone Alien movie being directed by Fede Alvarez. Both of which will be taking the franchise in a new direction - moving away from the Alien prequel direction Ridley Scott set out to pursue back in 2012.
Treat yourself to some Alien Merchandise!
As we await the next Alien movie, now is a great time to build your Alien collection and expand your Alien-themed wardrobe. Check out some products below and click here for even more options!
Stay up to date with the latest news and updates on all things Alien by liking us on Facebook and by following us on Twitter and Instagram! You can also subscribe your email to our blog for instant notifications of when new posts are made!