Member
4
Posted May-27-2017 11:11 AM
This really angers me ...

I thought Ridley Scott was a visionary -- but instead, he just ripped off the magic carpenter's religion ... 

We have weak stone structures from a spacefaring society that is millions of years old .. 

Some art from some amateurs for thought: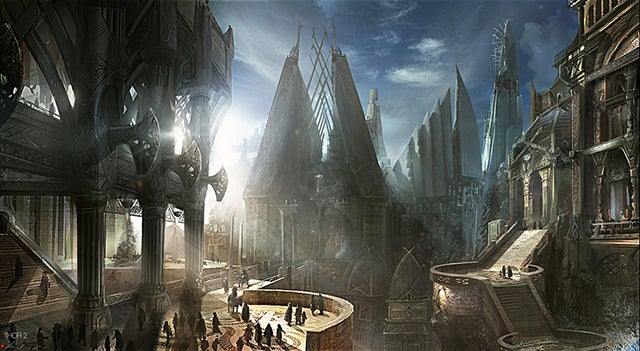 Oh, wait ... that one's Dubai ...
7 Responses to Vatican Church vs. Engineer City
My understanding that whether ripping off or not, it is intentional.
What's there to be mad about? It's a humanoid species who obviously worship the Engineers as their creators/gods
This seems to be a religious worship place, they all dress plainly, a bit like monks really.
If this angers you, then perhaps you need anger management help, lol.
At any rate, David took care of all of that.
Yep.  More religious tropes.  It's NO accident.
I was surprised how humble The Engineers seemed.  Also, lots of earth tones.  No metal or glass.
My problem about this whole ordeal is with Christianity. It is a religion with SO many flaws (along with the barbaric Islam and, yes, Judaism). Buddhism (as seen with the four meditating altars in front of the hole)would be a bit more appropriate.
I just want to know what happened to the people that died. Is there a heaven/hell in the afterlife in this Alien universe?
Is there an agenda the mods are not telling us about? ;)
There might be something to this, @BlackGooDrinker. Ridley Scott, if I remember correctly, said "Humans were created by Engineers, and the Engineers were created, obviously, by God." Perhaps there is a Matrix theme in this universe (in which consciousness still exists after death). Or maybe not. 
Sign in to add a reply to this topic!