"Entry of the Gods Into Valhalla"
56,881 Views
28 Replies
Add A Reply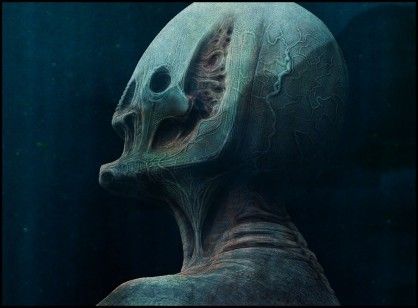 Ovomorph
Member
40 XP
Nov-02-2016 7:26 AM
I want to discuss something that I find interesting. It has to do with the return of Weyland and his interaction with David. I think there could be hidden clues about Engineers.
Obviously what follows, reported by AVPGalaxy, could contain potential spoilers:
"We have learnt that Guy Pearce will be reprising his role as a slightly younger Peter Weyland during the film's opening scenes. The current edit of Alien: Covenant begins with David 8 being brought online in a large white room with a grand view overlooking an ocean.
A younger, but still somewhat aged, Weyland asks David various questions to test him. We eventually move to David performing Richard Wagner's Entrance of the Gods into Valhalla, explaining the meaning of the piece as he plays."
There you have it..."Entrance of the Gods into Valhalla"...Do you think there are clues in this piece? maybe something about the history of the Engineers and the Paradise? What is the meaning anyways?
I did a little research on Valhalla and this is what Wikipedia says:
"In Norse mythology, Valhalla (from Old Norse Valhöll "hall of the slain") is a majestic, enormous hall located in Asgard, ruled over by the god Odin. Chosen by Odin, half of those who die in combat travel to Valhalla upon death, led by valkyries, while the other half go to the goddess Freyja's field Fólkvangr. In Valhalla, the dead join the masses of those who have died in combat known as Einherjar, as well as various legendary Germanic heroes and kings, as they prepare to aid Odin during the events of Ragnarök."
So, do you think there are hidden clues in this story? Let me know your thoughts.
28 Responses to "Entry of the Gods Into Valhalla"
Add A Reply