The Derelict, Juggernaut and Elder Noobernaut-Pebble Ship: Built or Grown?
18,896 Views
52 Replies
Add A Reply
Praetorian
Member
2674 XP
May-25-2016 8:29 AM
I began writing this topic a long time ago. I never posted it because I thought most of it was probably now irrelevant, and the content has been discussed many times in the past. However I am posting it now because, at the very least, it revisits one of Ridley Scotts finest creations, The Noobernaut-Pebble ship from the opening scene of Prometheus! The three ships I am discussing here have not been built in the conventional sense of the word.
I am one of the members who has always subscribed to the Egg Morph theory. It just makes sense as a part of the strange and horrific Morb lifecycle. What could be more bizarre and alien? Further to that I have always believed that the strange Space Jockey craft is a living organic creation. The damn thing looks as if it has grown from the planet beneath it. Perhaps it lowers onto the underground egg silo to deposit/pick up dormant eggs, then after it leaves, the blue laser-mist device gets activated?
I know it's supposed to have set down or crashed, but that is something Ridley came up with years after the event.
Gigers landscape panels and indeed the set itself, were filled with tubing, pipes and giant freakin' bones, all sculpted into a sinister, nightmare terrain. The Derelict has a similar feel, bones melded to biotechnology, with some type of organic muscle or tendon-like structures holding the whole thing together and perhaps allowing for movement during flight? When this thing starts up does it sigh, then breathe as it comes to life? How does it become activated? Does the Pilot merge in both mind and body with the ship? Or is he permanently attached to it? What does it look like in motion? I think it should be something we would have a hard time wrapping our minds around. But that's how I want it to be.
On the other hand the Juggernaut looks more mechanical and less alive. Appearing more manufactured than grown, but who knows perhaps these ships are all formed out of silica? Amazing as it was to see a Juggernaut in flight, I was disappointed by its rather conventional motion. How would you convey some weird motion with special effects? Did the clone Engineers steal this tech from the SJ, and rework it to suit their physiology? In my dreams yes! Or was it given to them? Are there other types of Juggernauts?
Floating over the landscape during the opening scene, the Elder Mothership or Pebble, as concept artist Steve Messing nick-named it, is something wondrous. Gargantuan and ominous, does it float, hover or morph? It never appears totally still. The clouds appear to flow over its surface like water. As it rises through the clouds, it emits a kind of metal sound mixed with a giant horn-like groan. Perhaps someone can come up with a better description of the sound?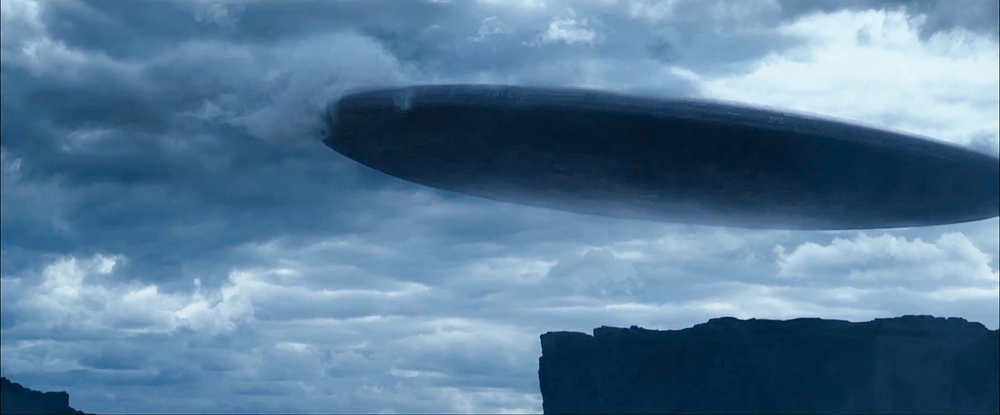 Next it changes orientation, going from horizontal saucer to an elongated vertical seed/pebble, and there's the sound of air moving as it pierces upward through the clouds. The last shot of it behind the Engineer, it pivots left slightly and appears even more seed like, I'm sure there's a rumble, like thunder, as it disappears into cloud cover. It's scary, freaky but absolutely mind blowing and brilliant.
I have no idea how that ship is powered, but I take delight from the fact that it is probably beyond my imagination or logic! Could it use free energy, powering up from the energy created by a storm, or does its immense power somehow actually activate a storm? That could dovetail into the LV-223 storm which began after the Ampule room seal was broken by David.
Anyway, that remarkable Noobernaut, [as named by the member formerly known as Major Noob] must have some type of transformative or morphing capability. It's not obvious in most of the stills, and barely so in the film, but the surface is not smooth or metallic, and it does have some type of marking. I still say it echoes The Old Man of Storr rock formation on Skye, whether intentional or not. Like a MOEBIUS inspired giant floating rock ship. I can't decide if it was made or grown, perhaps a bit of both?
From the opening shot where we only hear it gliding over the primordial landscape, then we see it's massive shadow, till it fills about half of the screen as it floats amongst a bed of cloud. It is so simply done, yet it leaves you agape. What did we just witness? Barely do we have time to process that trippy ship, when suddenly it's gone. That's the beauty of the Ridley Scott minds eye. I mean that was another of the greatest opening scenes in cinema history. I just love Ridley, how the hell does he do it?
I know the original Space Jockey would appear to be out of the picture, and many will not subscribe to my way of thinking, but I just can't let go of that breathtaking Giger concept. Less of a theory, more what I choose to believe, this is my take on the creators of these wondrous vessels.
The giant Space Jockey beings are the creator-operators of the Derelict type Juggernaut. They are an ancient race. Perhaps they work alongside or beneath the Elder race. They may have been eradicated from existence.
The Engineers have either been given or have stolen and adapted the technologically advanced Juggernaut ships. There certainly appears to be a higher echelon for whom they are working. Evidence points to them now being at odds with their Masters.
The Elders have been around as long as the Space Jockeys. They are the creators of the Noobernaut-Pebble ship. Thousands of years ago they were that technologically advanced. What stage would that technology have reached by now? Have they also been wiped out?
Now I have to find a way to tie all of them together. They are all related in some way, there has to be a common creator-source. I have always felt that mankind, whilst having the capacity for greatness, compassion and empathy, also has the capability to destroy not only itself, but everything in its path. In the ALIEN-PROMETHEUS universe I think it is mankind, who by way of its evolution and invention will be the harbringer of death. After all, man created David 8 and it may be by way of his actions that each of the races, Space Jockey, Engineer, Elder and Man could be destroyed.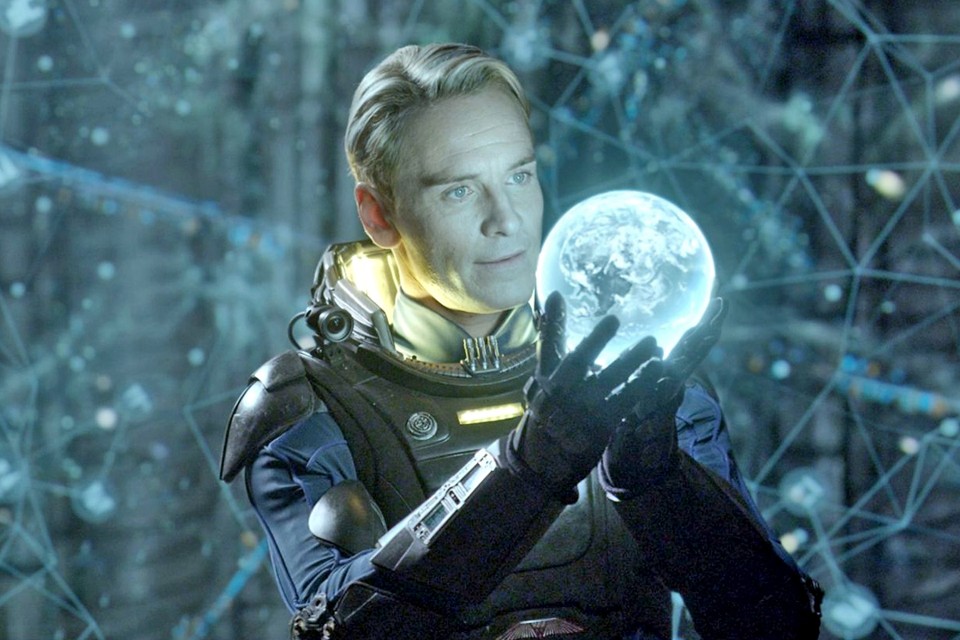 "Let The Cosmic Incubation Begin" ~ H.R. Giger
52 Responses to The Derelict, Juggernaut and Elder Noobernaut-Pebble Ship: Built or Grown?
Add A Reply