ALIEN revised script from March,1978
3,684 Views
5 Replies
Add A Reply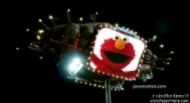 Ovomorph
Member
10 XP
Jan-13-2016 3:32 PM
I just got this from The Prop Store of London. It's a revised script from the film ALIEN (1979). It's dated March,1978 on the inside cover.
 It's not the final version of the script. Being that its 100 pages I haven't read the whole thing yet.
I have managed to find a few scenes that were not filmed but I'd heard about. One being Ripley's encounter with Kane's corpse through one of the Nostromo's windows.
 Another scene has Dallas and Ripley getting butt naked together. This explains my recent discovery that the UK gave ALIEN an X rating ( big Thankyou to Sawa for bringing that to my attention).
Here's a few pics of the script with some of the scenes I mentioned :)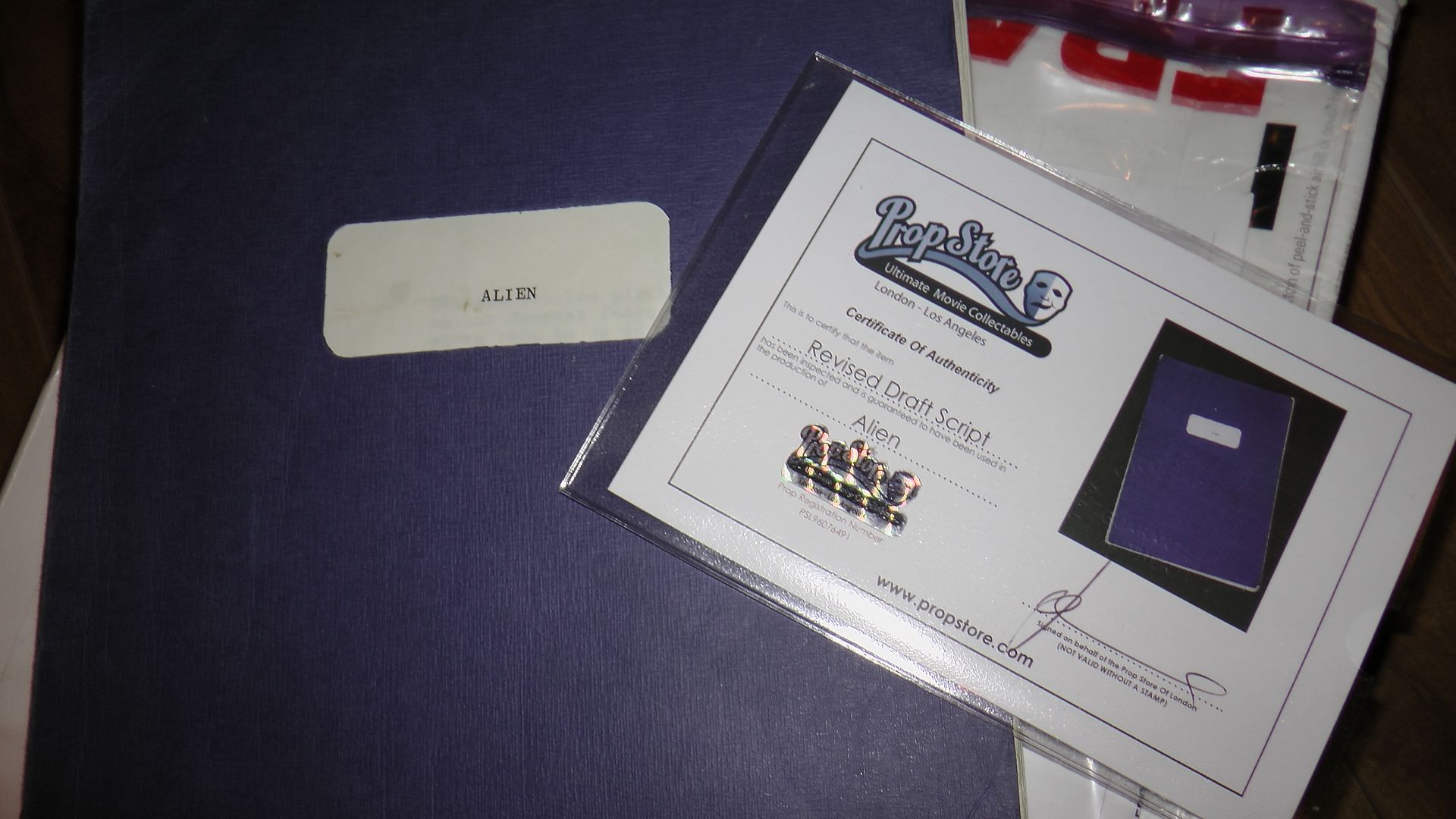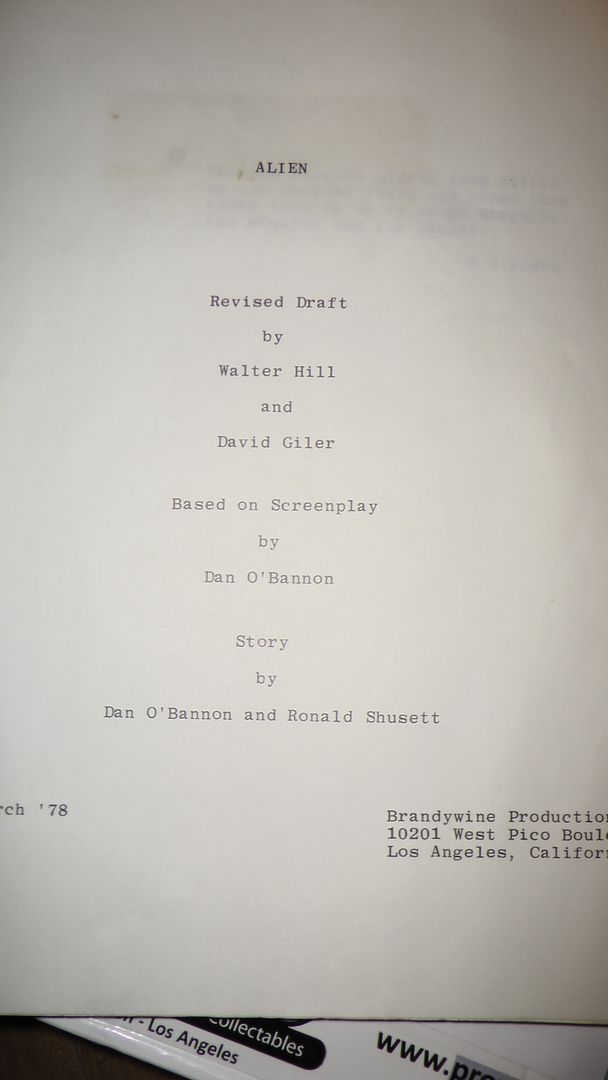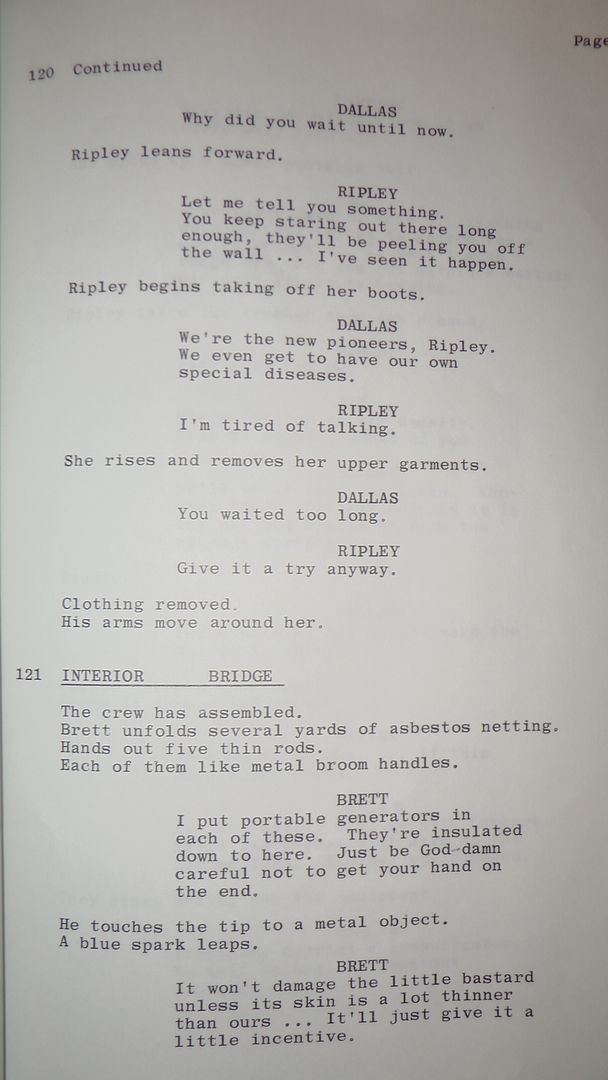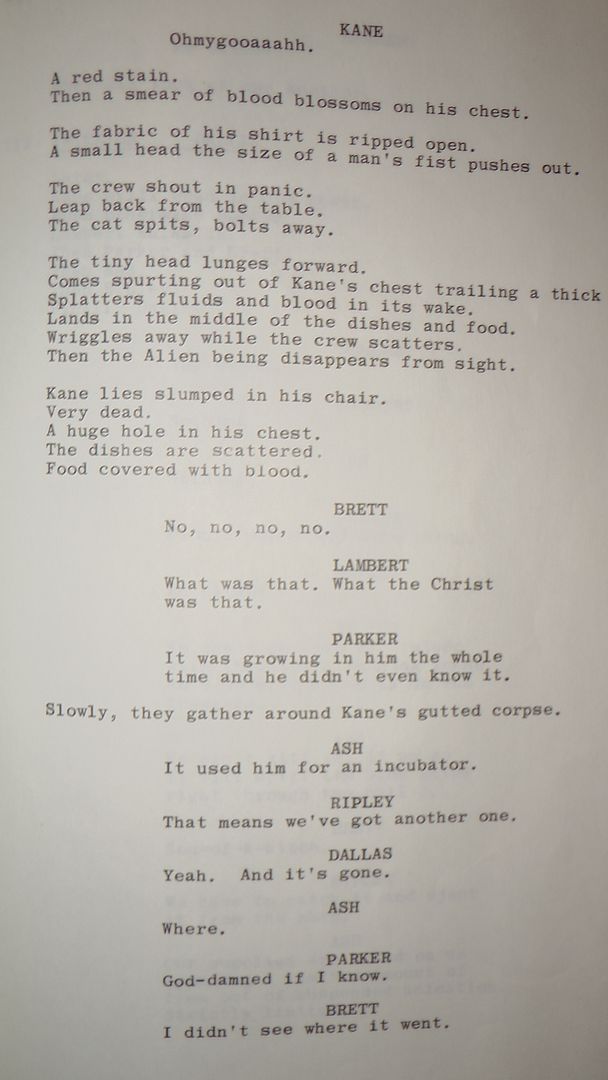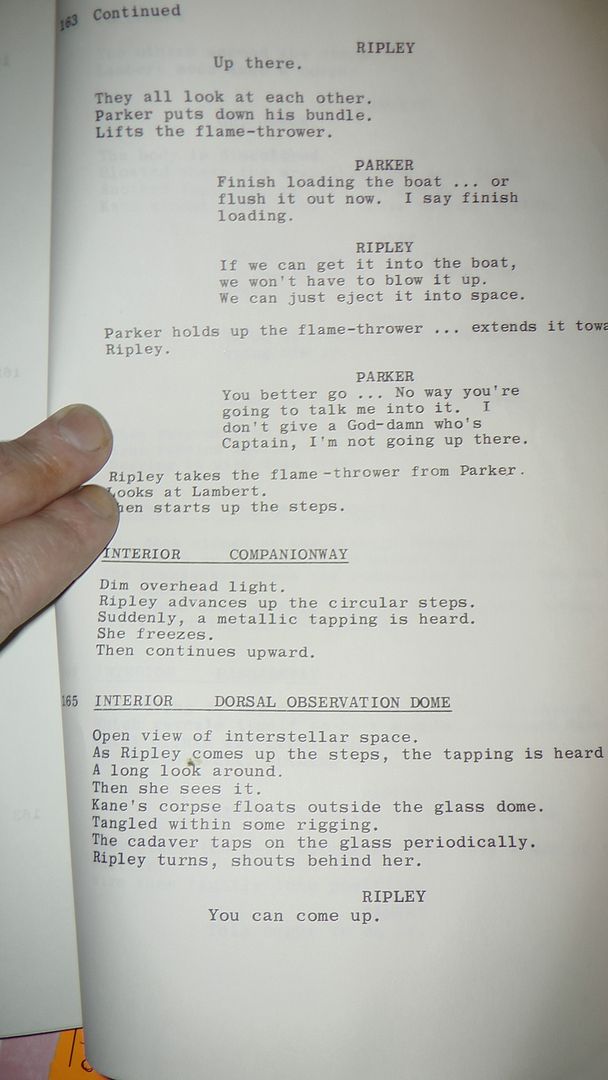 5 Responses to ALIEN revised script from March,1978
Add A Reply