Prometheus: The Lesser Known Deleted and Alternate Scenes article.
1,018 Views
12 Replies
Add A Reply
Forum Topic
Facehugger
Staff
211 XP
Oct-20-2014 3:50 AM
A while ago I wrote an article regarding deleted scenes not included in the Prometheus Blu-ray/dvd deleted scenes section. I've just added 5 new scenes to the article which I'm going to get updated for this site soon. In the mean time, here's the article on my blog:
http://weyland-yutaniarchives.blogspot.co.uk/2013/09/prometheus-lesser-known-deleted-and.html
Let me know what you think or if you know of any scenes yourself.  I'm still currently watching material to find more.
12 Responses to Prometheus: The Lesser Known Deleted and Alternate Scenes article.
Trilobite
Member
5639 XP
Oct-20-2014 5:49 AM
XENO_ALPHA_07 - That was extremely interesting! I greatly enjoyed the scenes you've included as I've never actually had the pleasure of viewing them! Thank you ever so much for sharing this with us! :)
Facehugger
Staff
211 XP
Oct-20-2014 5:52 AM
Your welcome Something Real.  Glad someone enjoyed it.
Trilobite
Member
5639 XP
Oct-20-2014 6:02 AM
XENO_ALPHA_07 - As an aside, is there a version of Prometheus in which the deleted scenes are included throughout the film? I've seen versions that present the deleted material in separate sections but not within the running film. :)
Facehugger
Staff
211 XP
Oct-20-2014 6:14 AM
Only versions I know of are fan edits.  Fans have re-edited Prometheus and re-inserted the deleted scenes.
Trilobite
Member
5639 XP
Oct-20-2014 6:22 AM
ALPHA_XENO_07 - Thank you ever so much for the information! I'll definately look into seeing if I can locate one of the fan-edits you've mentioned! This has been most helpful! :)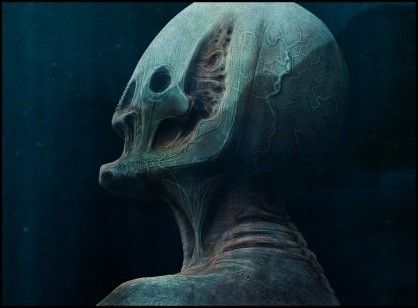 Ovomorph
Member
40 XP
Oct-20-2014 10:29 AM
These seem to be all the missing scenes of the movie, but who knows, maybe there are more unknown scenes waiting to be discovered.
BTW! I'm Crazy Shrimp lol
Facehugger
Staff
211 XP
Oct-20-2014 11:07 AM
Lol.  Nice to meet you again Crazy Shrimp :)
Xenomorph
Member
1221 XP
Oct-21-2014 1:40 AM
anyone who hasnt seen the list of shots added should do so.
a lot of material not used.
so where do they keep the assembly cut of prometheus ??
Ovomorph
Member
1 XP
Oct-21-2014 6:05 AM
Go over to FanEdit.info
search for "Prometheus - Agent 9 Edit"
this is the best edit I've seen. Not only are the deleted scenes edited in, but they are color-corrected to match, the alternate Fifield attack Is included and has been touched up.
so many things! Honestly, this edit is my definitive cut.
THETRICKISNOTMINDINGITHURTS
Trilobite
Member
9900 XP
Oct-21-2014 7:02 AM
There are a lot of scenes we have not seen in the deleted scenes, there are reasons they was cut and you can i you look at all the shots in the link above work out indeed there was another version of the movie, that got cut and edited and re-aranged that led to why the movie we got had some pacing problems.
If we accepted a movie that had for instance the Weyland in Cargo Hold as Fifield was attacking and then shown was Shaw who ran him over this would maybe add a more smooth pace to the movie.
With a keen eye you can spot that some scenes was re-done and the re-done scenes made it to the cut and not the Orginal ones...
The Last Battle Scene, especially... you see as the Trilobite and Engineer fight, we see the Engineer has a disapearing and reapearing Burn Mark....
The deleted scenes and ones not shown i.e Engineer leaving his seat and running across the LV 223 surface to get to the lifeboat, these add some depth to the movie and give us clues that allow us to chalk off some explanations.. for example the what happened to the Engineers Mask as he entered the lifeboat... how did he survive outside etc...
The not shown scenes prove that he never needed it....
The deleted scenes i.e longer battle one shows us the Engineer also as well as the scene above did not have a burn but also lends more depth to the Engineer along with the full Engineer Speaks Scene..
Ultimately what we got shown as the Engineer simply did not like us, and wanted us dead and after his ship crashed he got burnt and then wanted to go and kill off Shaw...
This and the deleting of the Elders shows me Ridley wants to portray these Engineers as a ruthless race who have no concern or care for Mankind... which then Begs the why create us and visit us and teach us in the first place question...
Simple as the cut we got, well could be one of the worst you could make if you had every footage at your disposal.
R.I.P Sox  01/01/2006 - 11/10/2017
Praetorian
Member
2674 XP
Oct-23-2014 4:20 AM
@Xeno-Alpha...thanks for posting this! 
Your blog is excellent, and it's always a real pleasure to visit! :)
Contrary to Ridley's previous comments on the subject, I'm convinced that, one day, there will be a Prometheus Special Edition with some restored footage!
"Let The Cosmic Incubation Begin" ~ H.R. Giger
Facehugger
Staff
211 XP
Oct-23-2014 2:47 PM
It's a possibility.  Both Ridley and Fox both said there was no interest in doing an extended version of Alien in any form.  Even Ridley said the theatrical cut 'is' is directors and prefered cut.  But years later he did one.  And not a good one at that.
Add A Reply