For those who may not be aware, Scified began as a Prometheus movie fansite, which quickly became one of the top spots on the net to discuss all things Alien. You could say, Scified was built by Alien fans and has since expanded to cover other sci-fi movie franchises. But our roots will always be grounded deeply in the Alien mythology and because of this, we can't wait to get celebrating Alien Day!
April 26th, 4/26, a homage to LV-426, the planet where this journey began and where it will undoubtedly end. Many outlets and vendors are selling and giving away awesome Alien goodies and we've joined their initiative to give fans more of what they love - Alien!
It just so happens we had some Alien comic books lying around just waiting to be given away! So, for our Alien Day Giveaway, fans of Alien and members of Scified alike will have a few opportunities to win themselves some Alien comics by Dark Horse Comics throughout the course of 4/26. Please read on for contest details:
TWITTER EXCLUSIVE GIVEAWAY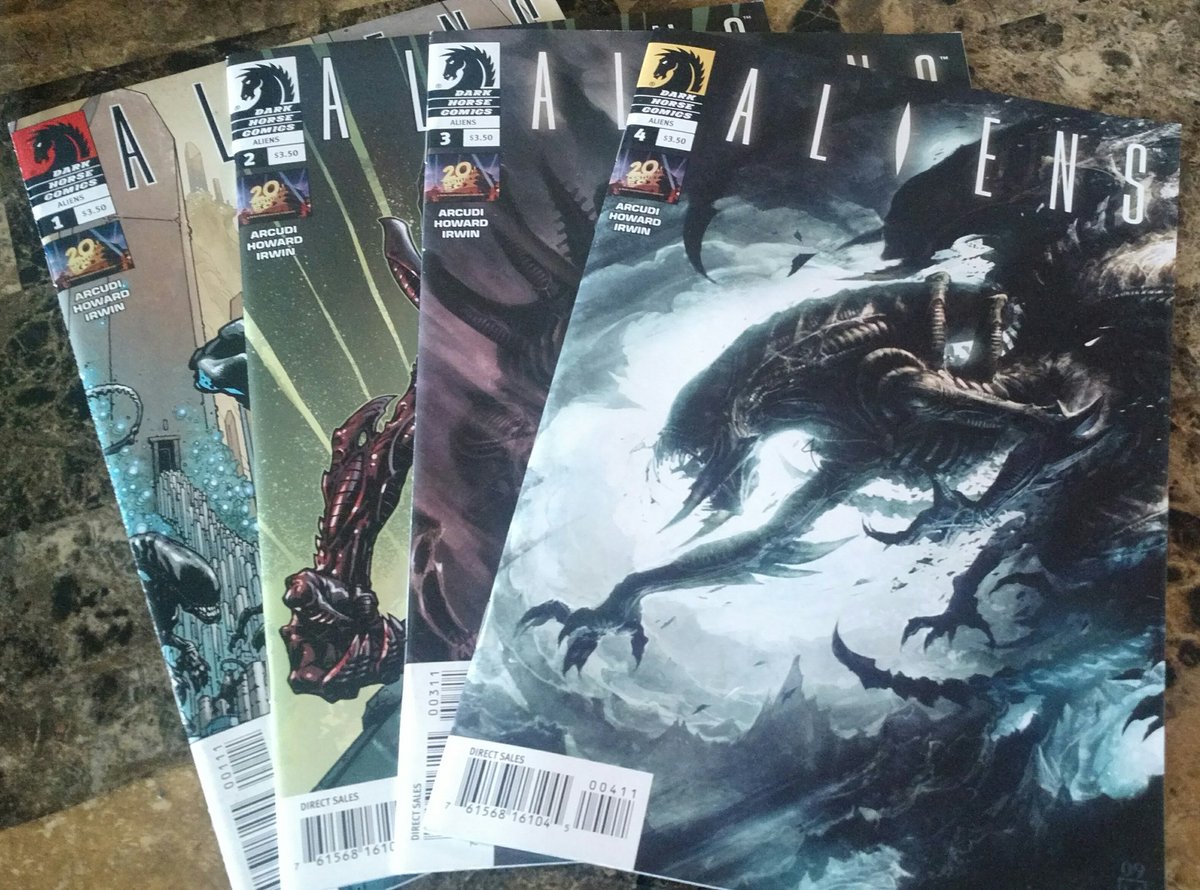 Throughout 4/26, we will be tweeting from our @Scifiedcom Twitter handle. Catch these tweets when they're posted and you could find yourself owning issues #1-#4 of Dark Horse Comics' 2009 Aliens series!
SCIFIED EXCLSUIVE GIVEAWAY
For members who may not be on Twitter, you can win a different prize! Members here on Scified can win Dark Horse Comics' ALIENS OMNIBUS Volume 1! All you need to do is:
1) List off all the characters from both ALIEN and ALIENS
2) Post your favorite scene from either ALIEN or ALIENS
3) Post your favorite quote from either ALIEN or ALIENS as well as who said it
It's that simple! Post your 3 answers in the comments section of THIS article! Only requirements you need is a valid Scified membership. Warned or Banned accounts are not eligible.
RANDOM PRIZES!
Through the course of 4/26, in addition to these two contests, we will be posting random, spontaneous giveaways! In order to win, you will need to follow our Facebook and Twitter feeds and follow the instructions when these random giveaways are posted! Prizes will become available when these posts are made. Use the hashtag #AlienDayScified to track these posts on social media!
Contests close on 4/27 at 12am! Winners will be DMed or e-mailed by May 1st!
If you're a fan of Alien / Prometheus and would like to discuss Alien: Covenant and its upcoming sequel with other like-minded fans, be sure to join in our Alien: Covenant forum! Ranked the #1 Prometheus forum back in 2012 and reigning as the web's top Alien: Covenant fan site, it's a great place to discuss the upcoming Prometheus sequels, dissect details from every trailer and engage with other fans just like you.
Written by Chris
Published on 2016-04-25 20:18:07
The future of Alien
The Alien franchise is taking a dramatic turn at 20th Century Studios, now owned by Disney. Currently there are two major Alien projects in development - a new Alien TV series by Noah Hawley and a new, stand-alone Alien movie being directed by Fede Alvarez. Both of which will be taking the franchise in a new direction - moving away from the Alien prequel direction Ridley Scott set out to pursue back in 2012.
Treat yourself to some Alien Merchandise!
As we await the next Alien movie, now is a great time to build your Alien collection and expand your Alien-themed wardrobe. Check out some products below and click here for even more options!
Stay up to date with the latest news and updates on all things Alien by liking us on Facebook and by following us on Twitter and Instagram! You can also subscribe your email to our blog for instant notifications of when new posts are made!