Giger's Necronom IV appears on Alien: Covenant Clapperboard! (UPDATED)
30,232 Views
38 Replies
Add A Reply
Praetorian
Member
2674 XP
Jun-16-2016 6:01 PM
CINEMA Magazine Reporter Scott Orlin recently tweeted a photo from the set of ALIEN: Covenant.
It shows him holding a clapperboard from the film, which depicts Giger's Necronom IV. Could this prove significant to the reworked design of the Alien?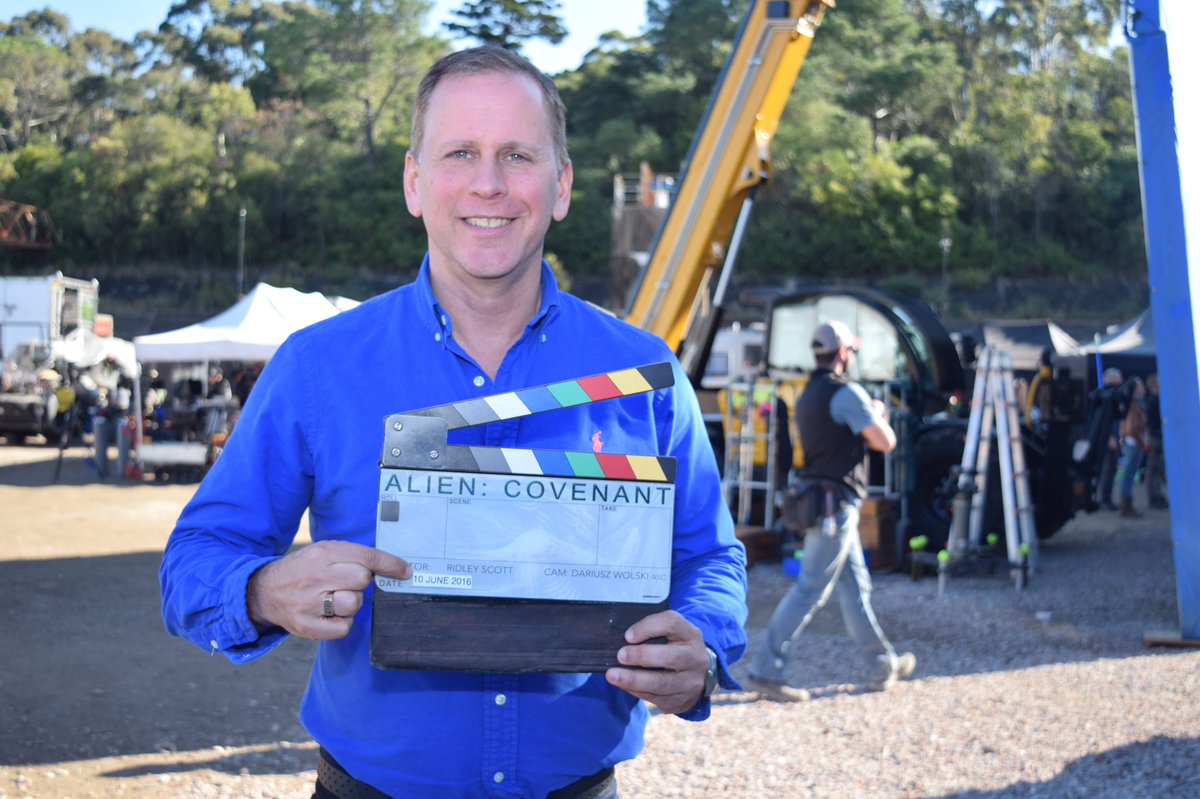 As we know, Sir Ridley Scott stated that the original Alien would make an appearance in the movie along with a new creature. Does the image prove what many fans are hoping for, a return to the look of the unique and mysterious work of H.R Giger, or as we refer to it The Giger-verse? 
I have always loved the pale coloured, almost translucent quality of the Necronom series of paintings. That was the design originally intended for the Alien, but the Translucent Suit never worked out. Modern prosthetics merged with CGI could properly re-imagine Giger's work! 
UPDATE: 2 more photos of the clapperboard have been shared!
All That I Love: Hans Ruedi Giger
"Let The Cosmic Incubation Begin" ~ H.R. Giger
38 Responses to Giger's Necronom IV appears on Alien: Covenant Clapperboard! (UPDATED)
Add A Reply