ALIEN 5 NEWS!! (Where to find it and post it.)
Pinned Topic
7,754 Views
7 Replies
Add A Reply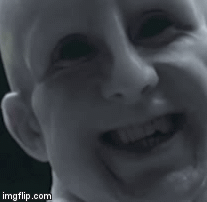 Ovomorph
Member
0 XP
Feb-19-2015 3:37 PM
Im really excited with I consider really good news, Neil is directing ALIEN 5! 
Here on scified we host many different forums, and one of them is an ALIEN FORUM. Recently I moved 2 of the new threads about Alien 5. there. Prometheus and Alien5 are two different movies and belong on their respective forums. (Alien5 will not be covered on the Prometheus forums.)
neil blomkamp making alien 5??
Just confirmed. New Alien movie to be made.
If you guys still don't know where to find Alien 5 threads, a little help:
For more ALIEN 5 news, follow us here  Neill Blomkamp's Alien Movie on Facebook.
The world will spin well past our last breath, but I will always care about you
7 Responses to ALIEN 5 NEWS!! (Where to find it and post it.)
Add A Reply